Beyond the collection: The future of tools for writing with joy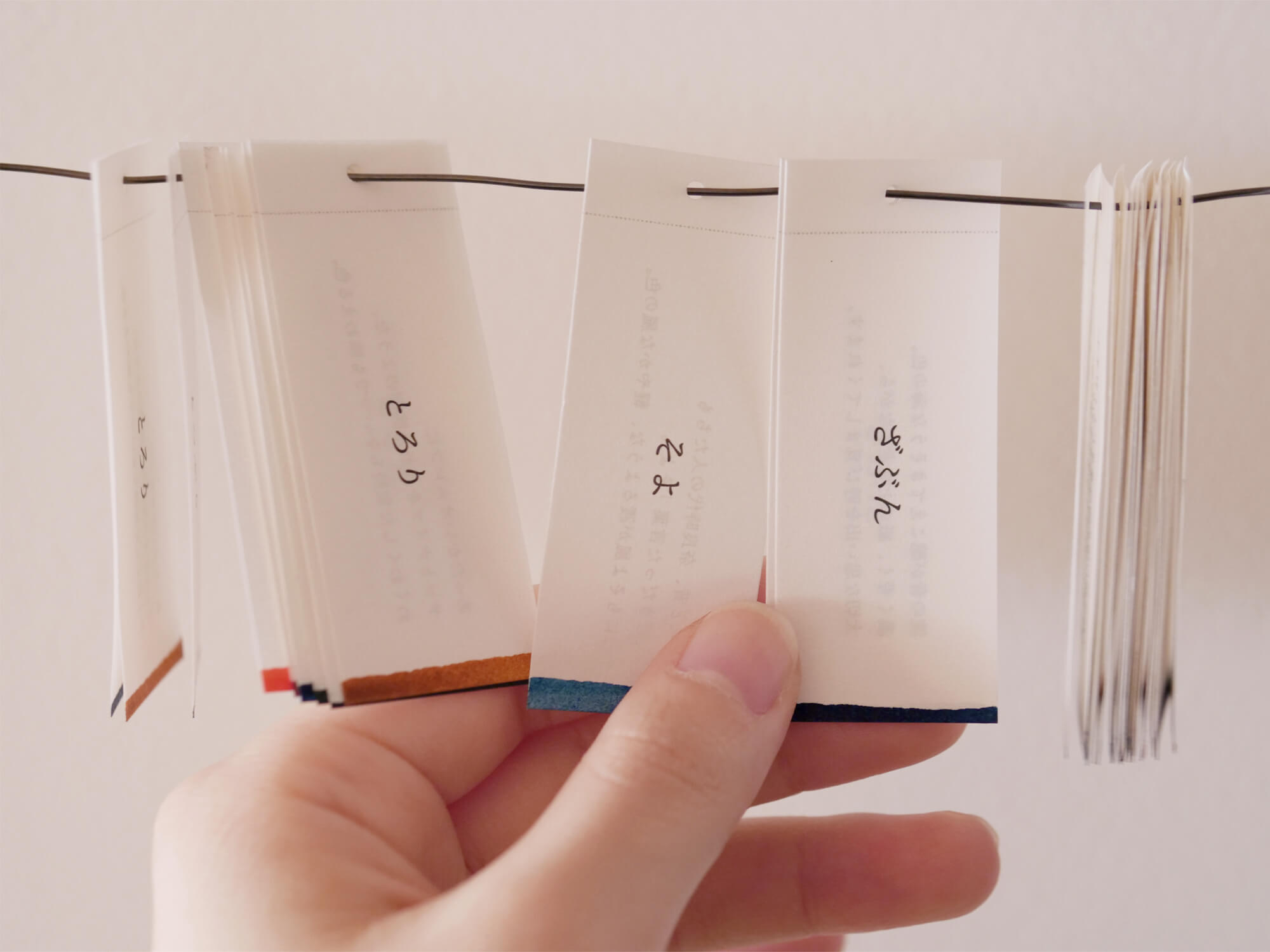 Beyond the collection: The future of tools for writing with joy
This is a three-part conversation.
Follow the link below to read from the beginning.
A conversation with
Takuma Hirose:
Founder and director of Kakimori
Makoto Koizumi:
Furniture designer and founder of Koizumi Studio
Lead designer of
New Tools for Writing with Joy
Hiroaki Seki:
Creative director and founder of Mr Universe
Creator of Kakimori's brand identity
Presenting the new Kakimori
Hirose:
Product packaging lies between the product, and the broader design communication including the website and the concept book. I had Seki-san in mind to design our new packaging, who is a long-time collaborator of Kakimori.
Seki:
My intention was to use recycled cardboard in a way that makes people feel excited and inspired, while doing so cost-effectively. I approached Takeuchi Box Company for a custom solution. Like Koizumi-san, I like to visit suppliers and discuss the design possibilities and constraints face to face, so we are both on the same page.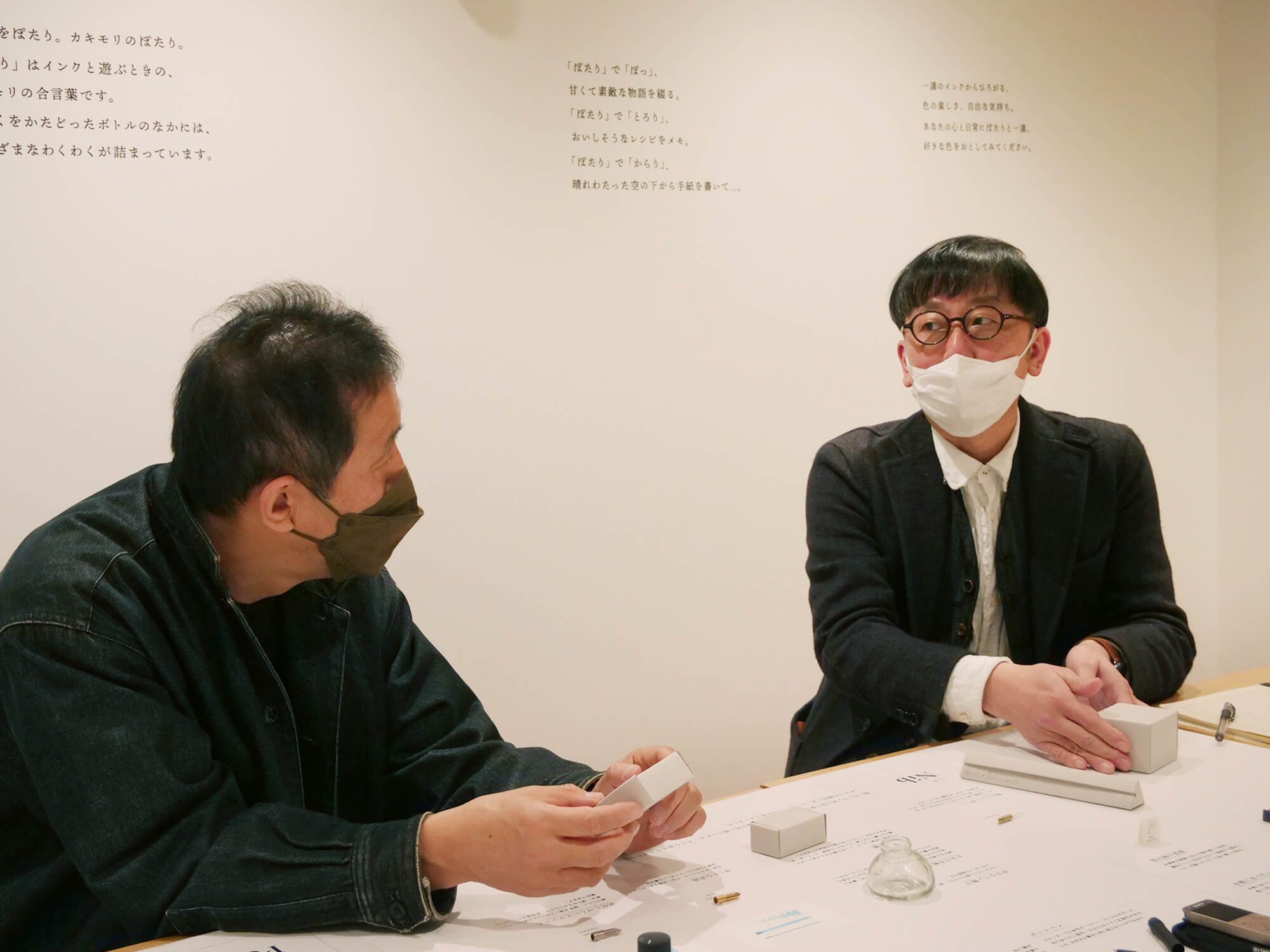 A concept book alive with presence
Koizumi:
The concept book is superb! There's a wonderful depth of colour. Also, the use of abstract imagery. I admire Kakimori for taking the less obvious approach.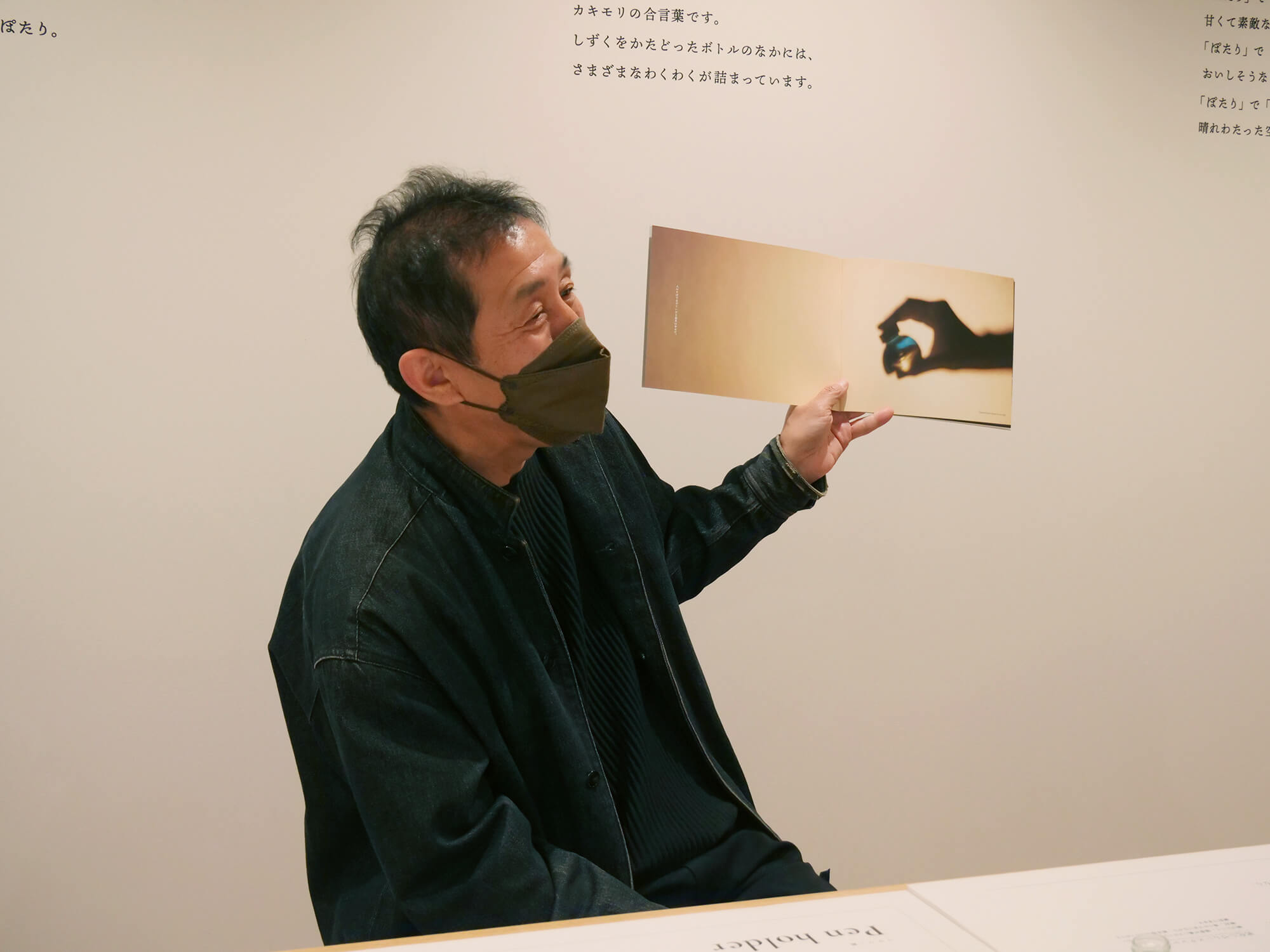 Seki:
I wondered what you'd think, but the essence of a product can be conveyed even when reduced to its silhouette. I aimed to capture subtle emotions — one might be struck by the beauty of a product in use or rest, or when catching a glimpse of it.
It was important for me to find the right paper and printing process to give a sense of presence and depth. I was also fortunate that the print manager took an interest in the products and really embraced the project.
Hirose:
It shows, and the book captures Kakimori's new direction and identity perfectly.
Koizumi:
Everyone I know who sees the book wants a copy, and some of them have made purchases after seeing the book.
Seki:
Wonderful! Thank you.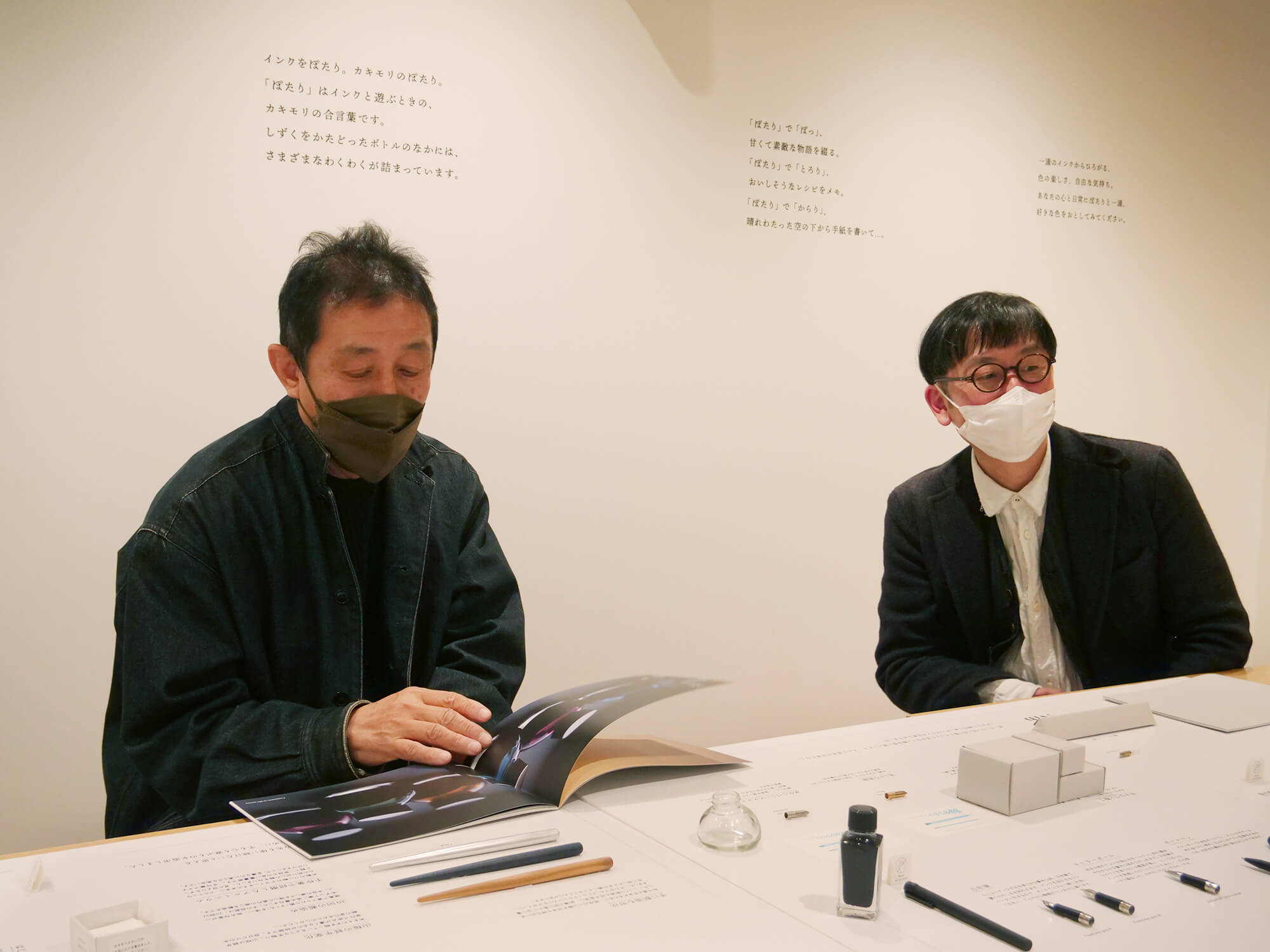 Exploring the universality of good design
Hirose:
Seki-san and I have a desire to create for people everywhere, whether it's Japan or abroad. We want to connect and share the joy of writing with as many people as possible.
Seki:
For this collection, I envisaged an aesthetic that's free from any association with a particular era or place, so as to honour the timeless concept of the collection. I focused on simply capturing objects in the moment.
Hirose:
It seems visual imagery has tremendous influence. People have reached out to us from overseas saying that the collection has inspired their lifestyle or home decor.
Koizumi:
Some things can be universally appreciated regardless of location. Now, I want to ask about the names of the ink colours as they're rather special.
Hirose:
With the colour names, we wanted to think outside the square and take people on a journey of imagination. They were conceived by Naoko Watanabe, a writer we met through Seki-san.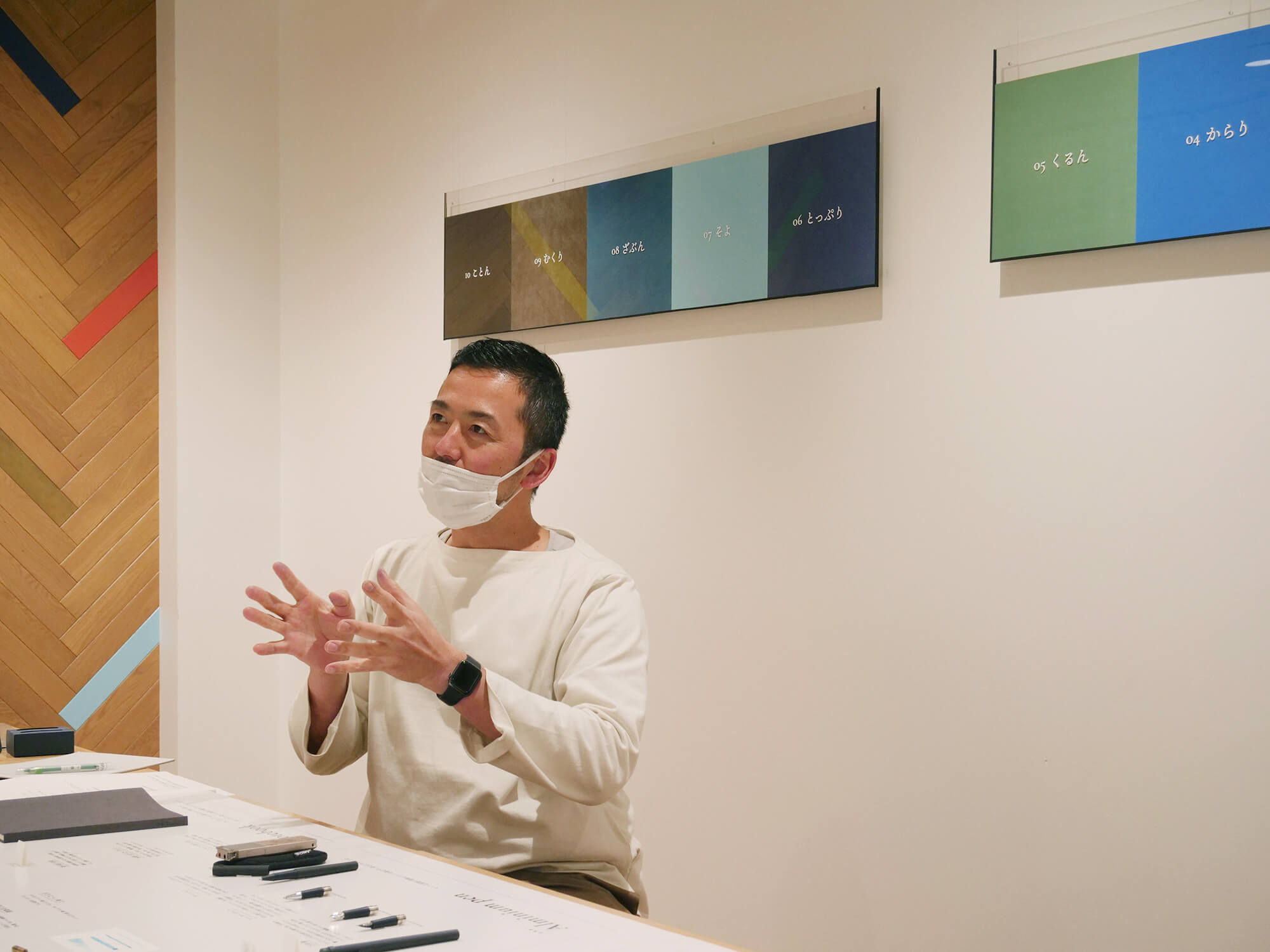 Koizumi:
Colour descriptions are more often than not literal. Weaving the play and poetry of Japanese onomatopoeia is ingenious.
Hirose:
I had my doubts whether it was too esoteric. How would people respond to "Soyo", especially non-Japanese speakers?
Koizumi:
It's obscure even for us [laughs]. But it somehow works.
Hirose:
Our English-speaking team was even less sure [laughs], but they appreciate the words in a rhythmical sense.
Turning Kakimori's passion into form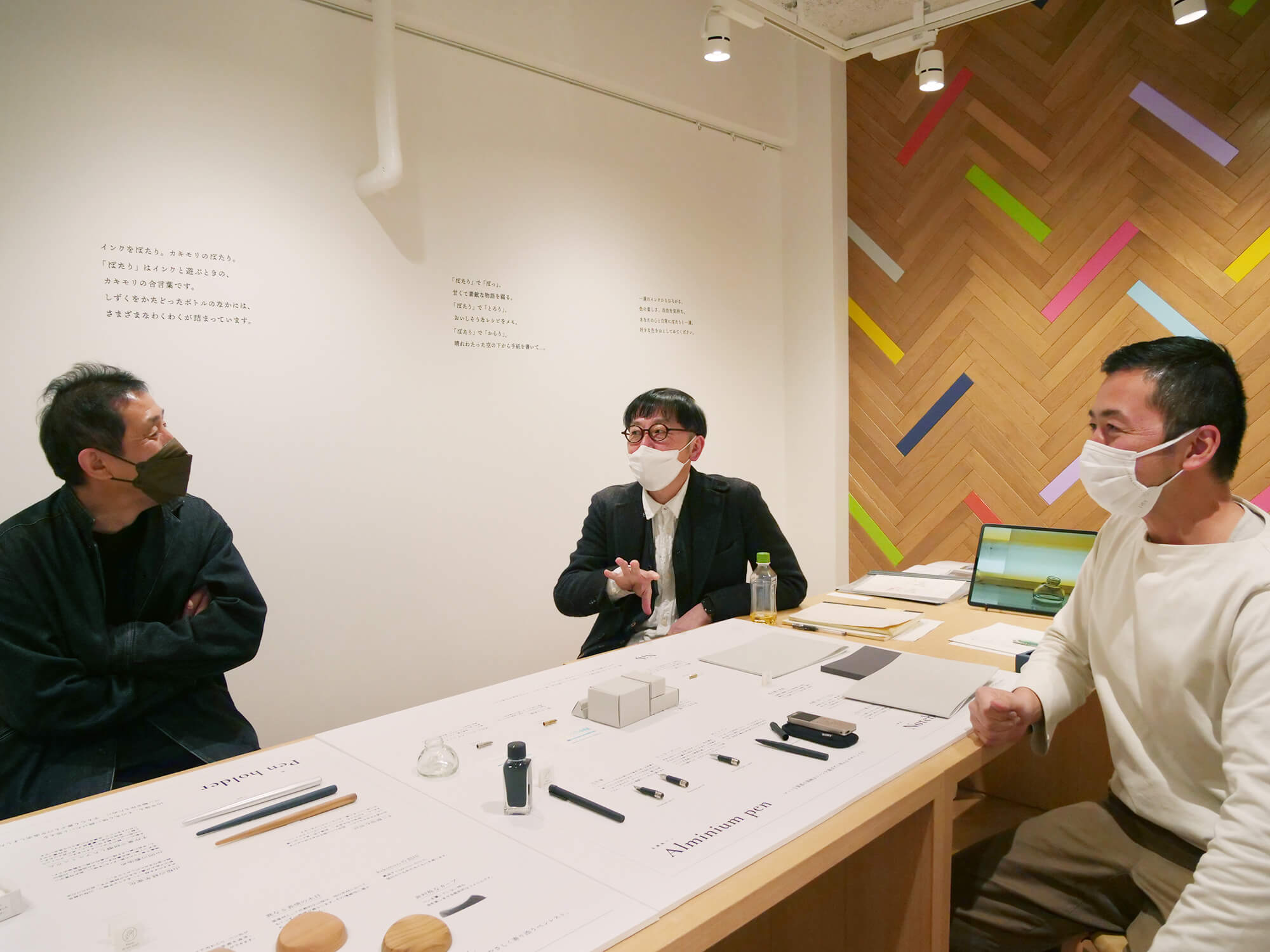 Hirose:
[To Koizumi and Seki]. From the products to the visual communication, we wouldn't have this collection without your involvement and the help of so many others, and for that, I'm very grateful.
The collection was never the end goal, but part of an ongoing journey. I feel we still have a way to go. To borrow Koizumi-san's words, creativity is a byproduct of successful relationships — the material products are just steps in the process of examining what the joy of writing means to us. I hope we can continue to explore new tools for writing with joy.
Seki:
I'll follow you [laughs].
Koizumi:
Me too [laughs]. Ultimately, Kakimori is the driving force — the success of this collection is testament to the passion and dedication of Hirose-san and his team.
Hirose:
In the next ten years, I see Kakimori growing in strength with a team of staff who are as passionate about the brand as I am, if not more.
After a fantastic launch with a lot of excitement from our retail partners, we're looking forward to growing the Kakimori community even more.