Imagining new tools for writing with joy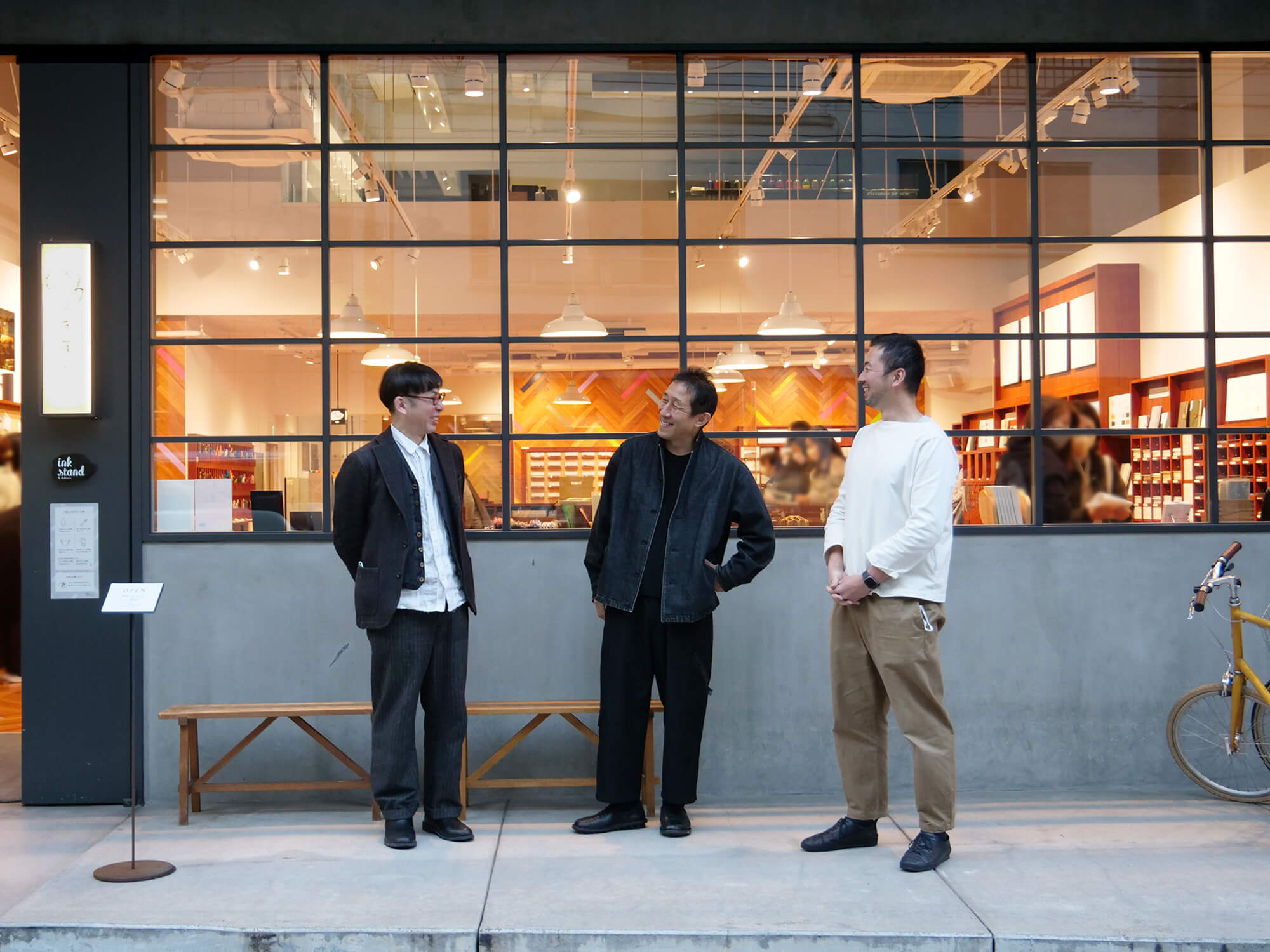 Imagining new tools for writing with joy
In autumn 2021 we released New Tools for Writing with Joy, a collection of timeless tools intended to become lifelong companions through the journey of ownership. Every tool in the collection is one that we're inspired by and proud to use ourselves.

In this three-part conversation, the three creative minds behind the collection share stories of how the new Kakimori classics were born.



A conversation with
Takuma Hirose:
Founder and director of Kakimori
Makoto Koizumi:
Furniture designer and founder of Koizumi Studio
Lead designer of
New Tools for Writing with Joy
Hiroaki Seki:
Creative director and founder of Mr Universe
Creator of Kakimori's brand identity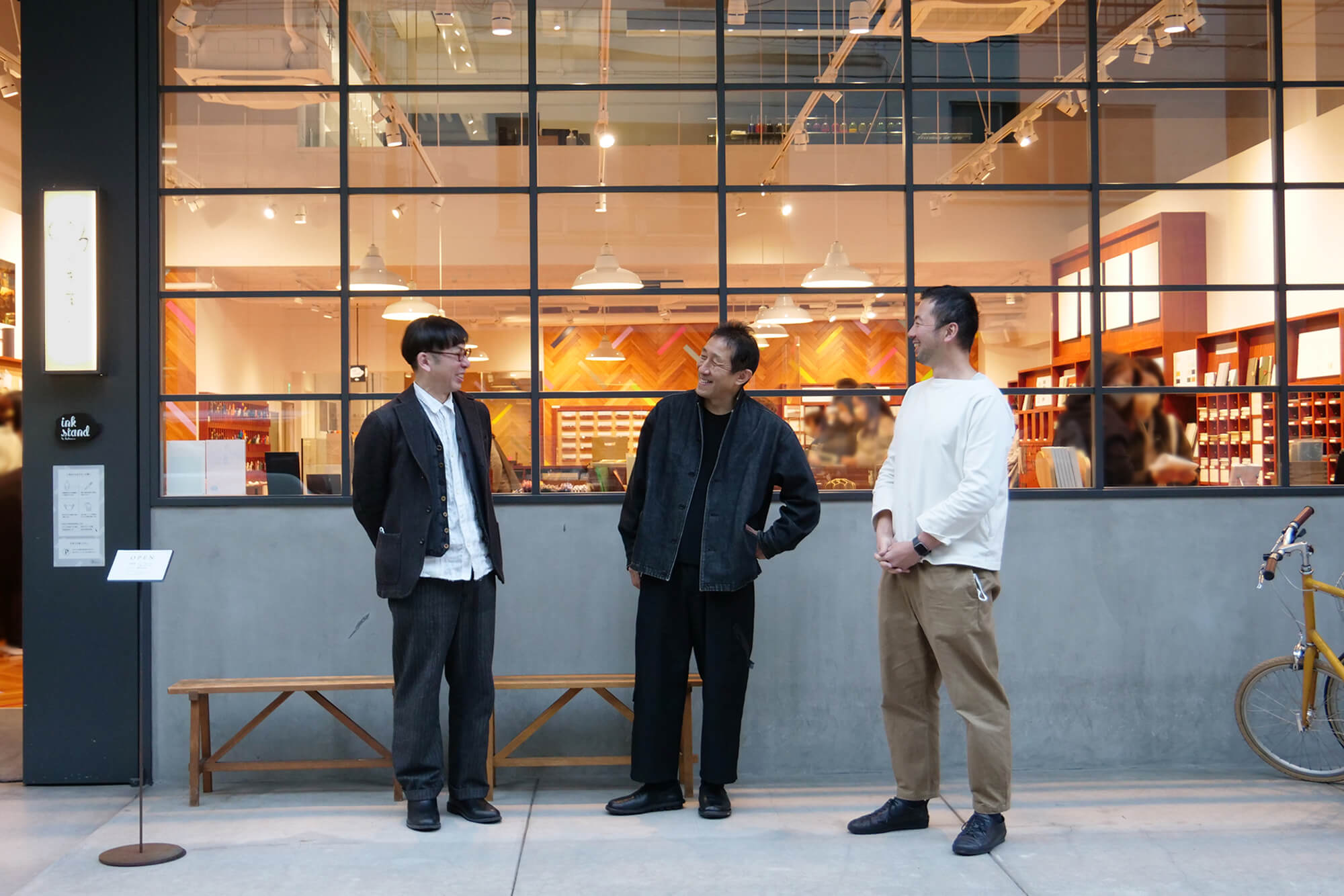 Designing the future of Kakimori
Hirose:
Today I want to talk about our journey of creating
New Tools for Writing with Joy
, from how it came about and developed, to what's next on the horizon.
Seki-san and I had been discussing the future of Kakimori since around 2018. I'd felt it was time to re-evaluate what it was that we really wanted to do.
Seki:
Our discussions confirmed that writing with joy would remain Kakimori's central concept. As an extension of this, I proposed the notion of emotional connection — that we want everyone who interacts with Kakimori, from customers and staff members to those involved behind the scenes, to feel a sense of affection and emotional engagement with its products and services.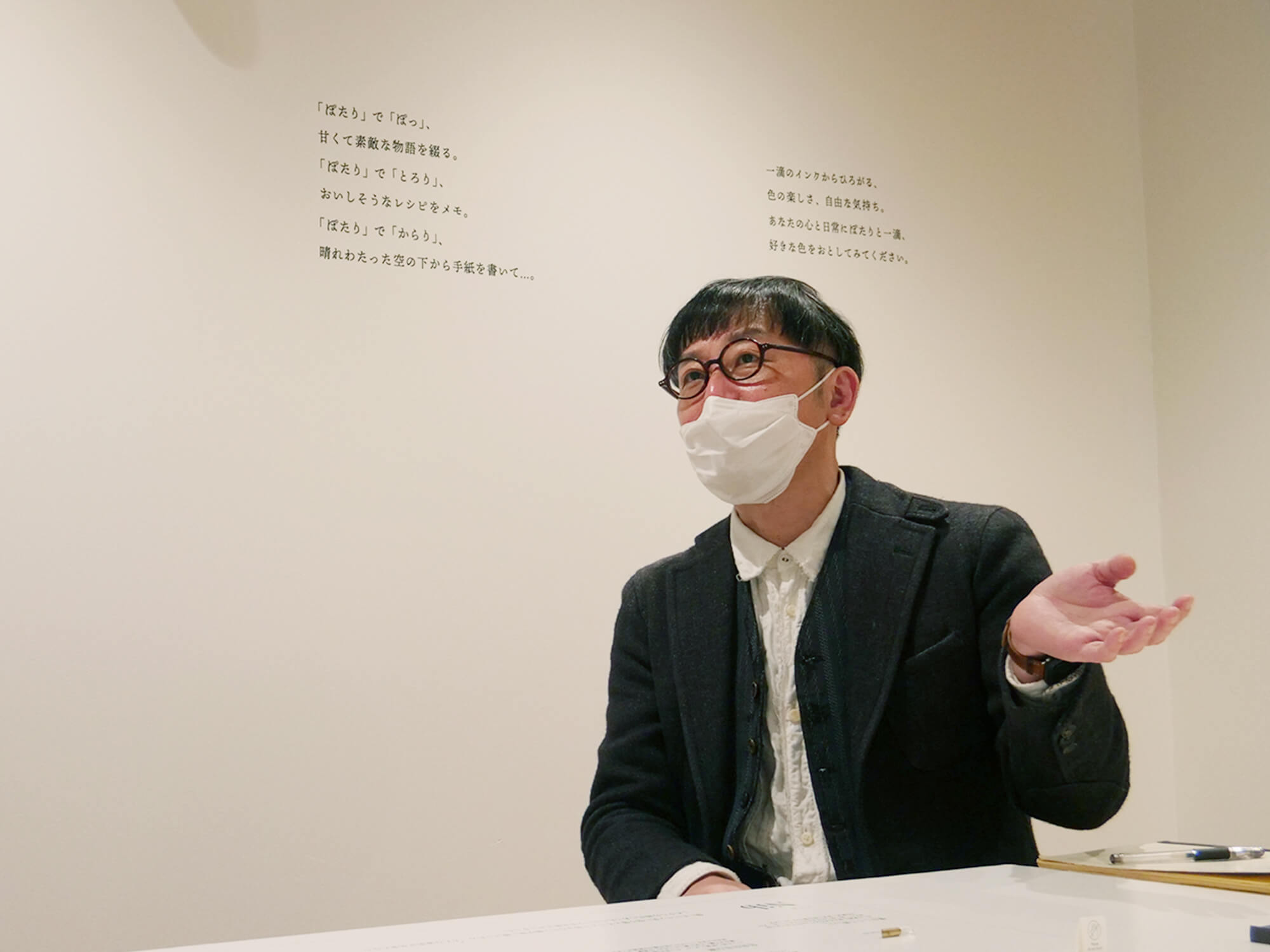 Hirose:
Although we started the conversation, with the shop being busy, nothing took shape until Covid-19 prompted a rethink. It was around March 2020 when we had to put a hold on in-store offerings that we refined our brand vision into six key values.
1 Connection
2 Classic design
3 Longevity
4 Sustainability
5 Sensibility
6 Intuition
We felt strongly about creating well-considered products that embodied these core values, and for the first time were drawn to the possibilities of high-volume production — we're talking units in the tens of thousands — with the help of a product designer.
Seki:
I wondered if a move away from small-scale production might alienate Kakimori's loyal clientele. From a designer's perspective, sustained creativity is vital and I appreciated Hirose-san's desire to explore a new direction.
Hirose:
Redefining ourselves as the target audience was also a major shift in perspective for us. While Seki-san always reminded us that we must inspire others to write with joy, being in business, market demand and trends were never far from my mind. We felt compelled to get back to the drawing board to visualise products as we wanted for ourselves.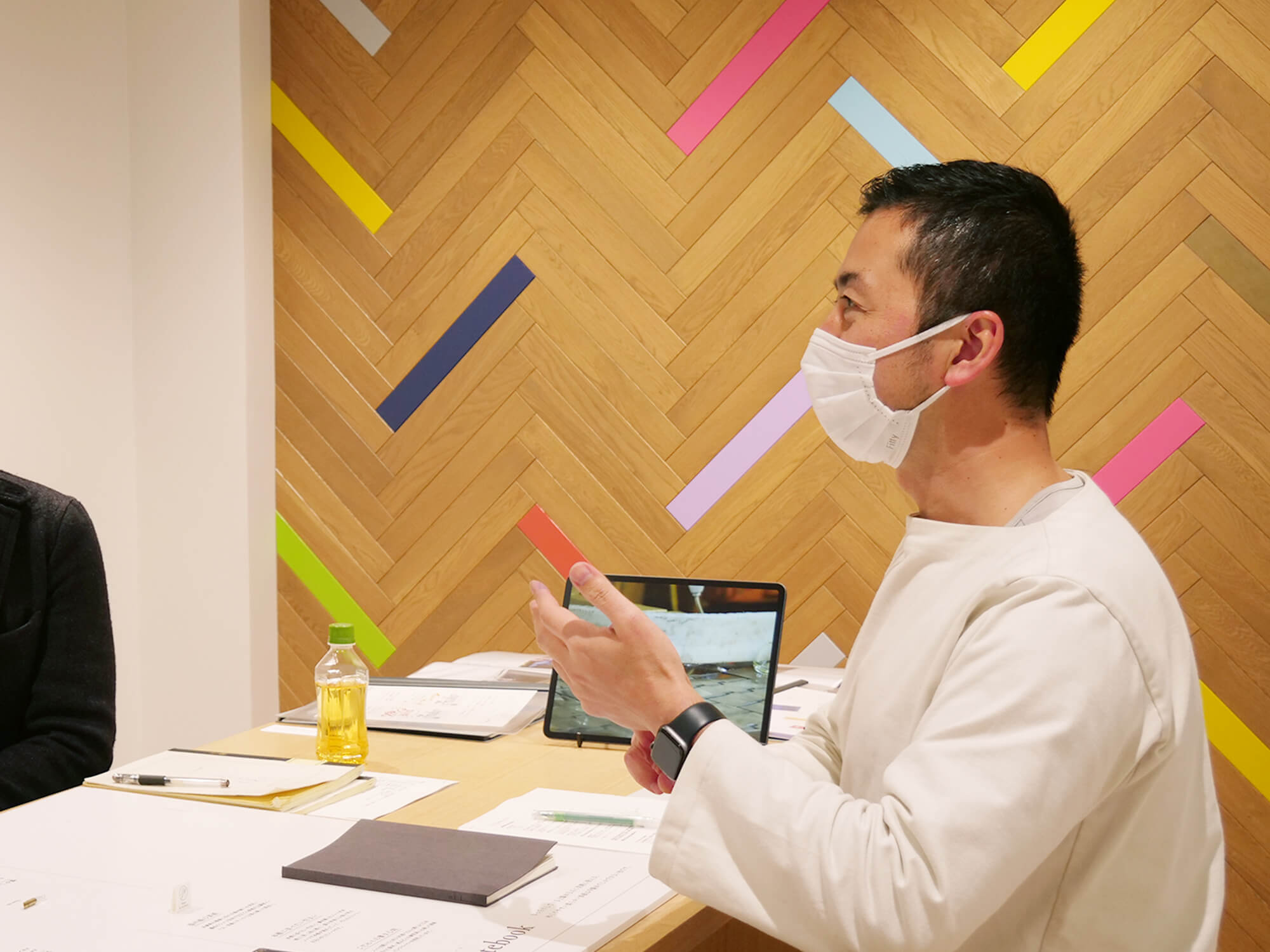 Finding a collaborator in Makoto Koizumi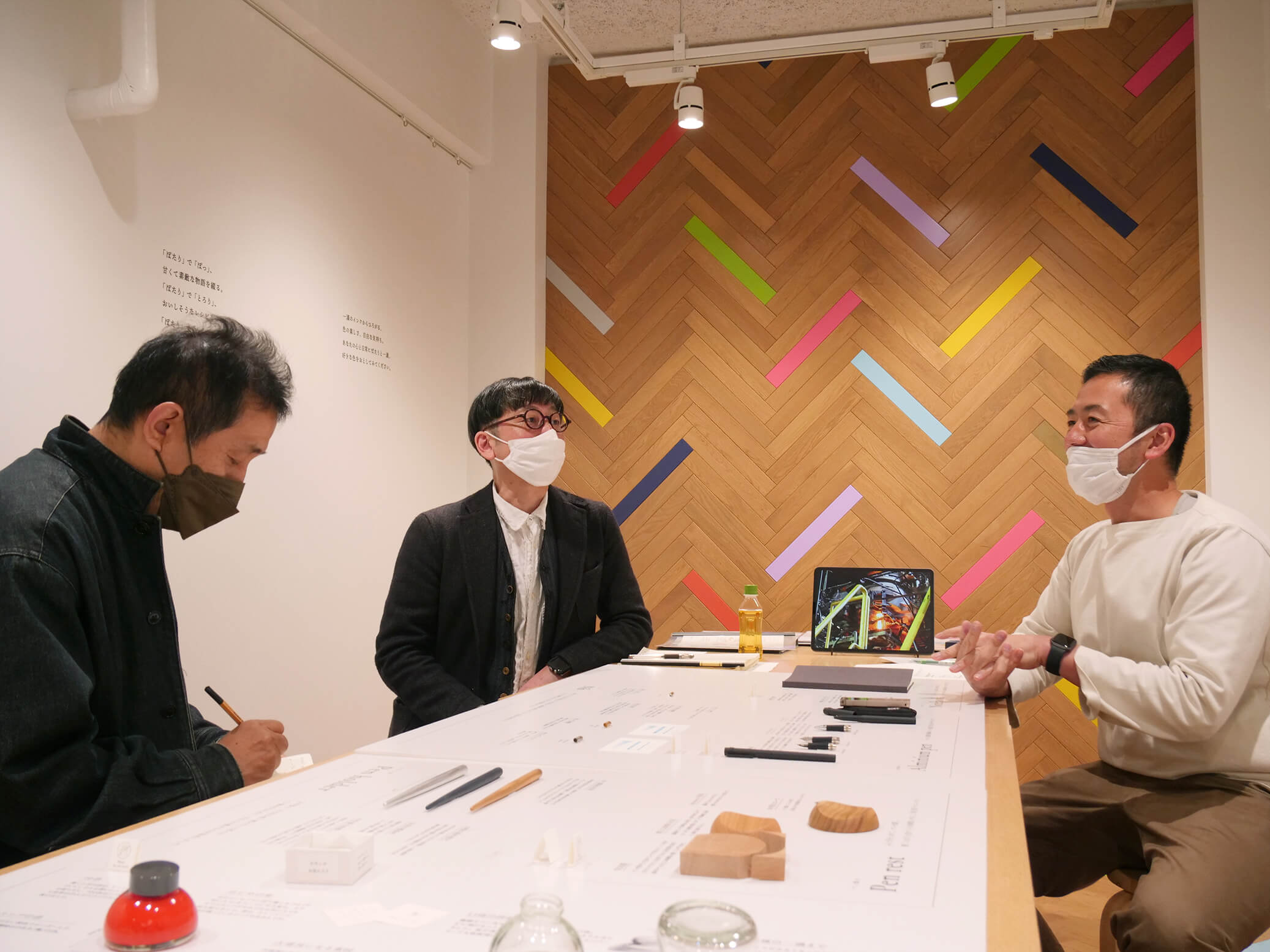 Hirose:
I first contacted Koizumi-san online in September 2020 and invited him to work with us on new products. There were some reservations among our team that he was perhaps too high-profile.
Koizumi:
I also had some doubts until meeting Hirose-san in person. I'm interested in long-term relationships and not superficial collaborations. But when we met, I got a good feeling from him and his six brand values, though they evade me right now [laughs].
I had also turned 60 and was looking for a change of pace. I had an inkling that working with Kakimori would be a rewarding transition and outlet for my industry experience.
Hirose:
Once I'd earned his trust [laughs], I took him around our shop in Kuramae, and the other businesses and factories in the neighbourhood.
Seki:
[To Koizumi]. How did you feel after that visit?
Koizumi:
I thought, why not? I sensed a genuine rapport between Hirose-san and his community, and your impeccable branding and shop curation connected everything together. There was an honesty and passion for making products, and I wanted to know more.
The trio's first project was to redesign our ink bottle.
Read more in the second part of the conversation.